We live in Utah. No surprise there.
In Utah when a holiday like the 4th of July or Halloween fall on a Sunday then the community celebrates it on the Saturday before. It is kind of fun because then you get an entire weekend of festivities.
That was my surprise.
Ben has been working so hard on all of his projects that we couldn't get away to go up to my family Walker family reunion this year (which we celebrate over the 4th weekend) so we stayed close to home and had a fun little time. We went to Ben and Kristina's house for a little BBQ. Sarah and Kala'i were there with there kids too.
Good food. Good folks. Good fun.
After eating, we all left their house and found an empty parking lot behind the Highland high school to put on our own mini pyrotechnics display. They kids loved it. They thought they were in heaven.
My favorite picture of the night was this one of Gar holding a California Candle. That's like a Roman Candle except it doesn't shoot out balls of fire it just emits a nice shower of sparks. Unfortunately it is slightly out of focus. Oh well. Squint your eyes and it looks like it is supposed to be that way!
More out of focus shots, this one is of Uly. The sky is in focus though...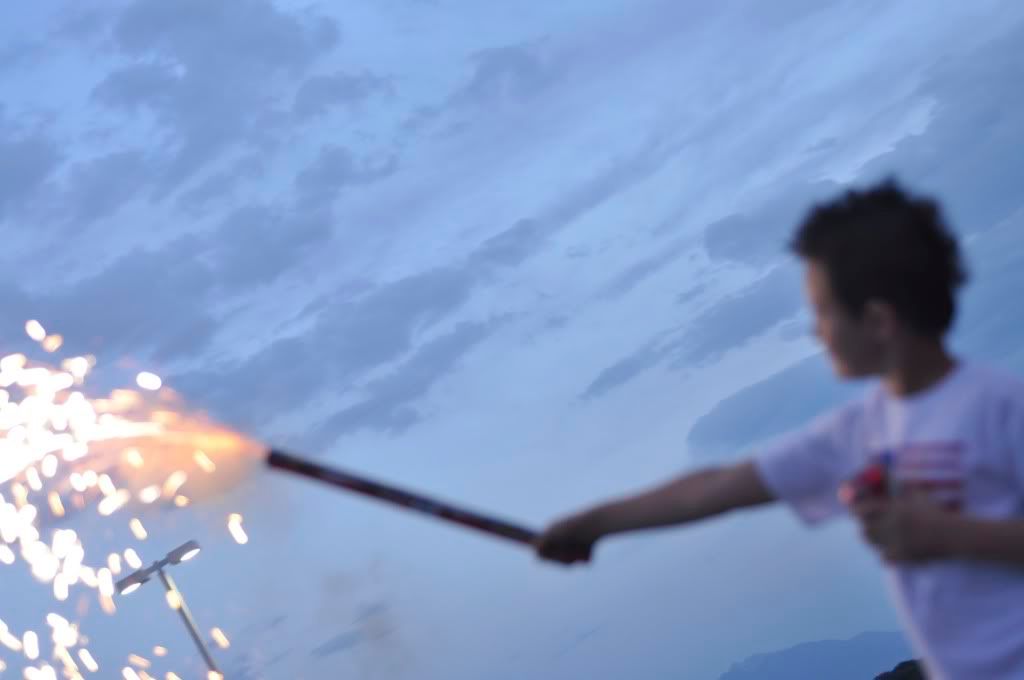 The crazy beautiful sherbet colored sunset.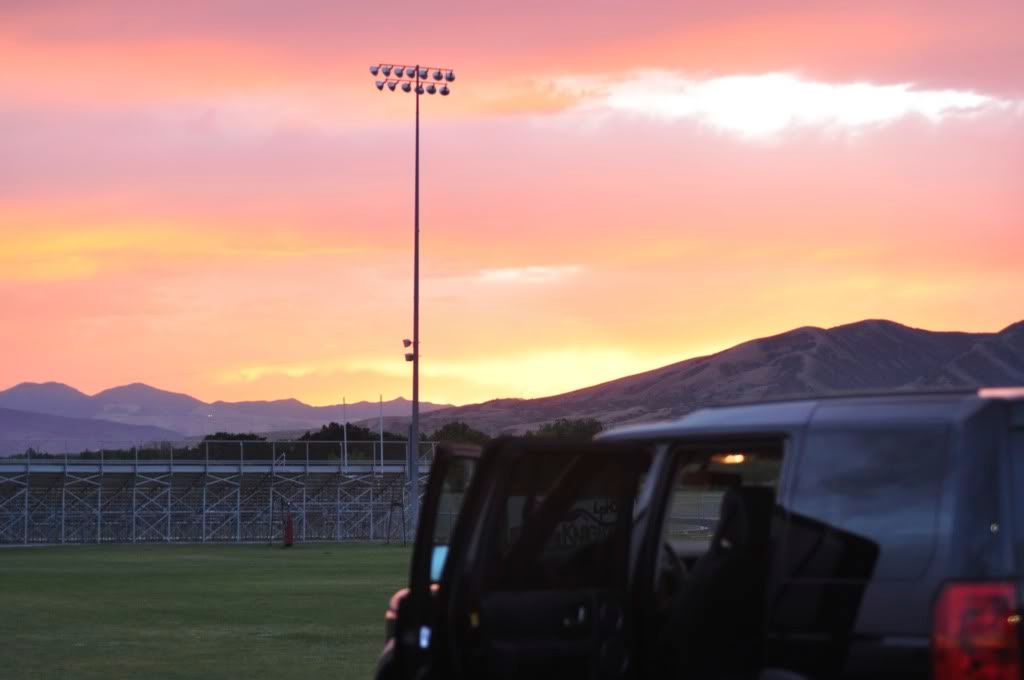 Uly wearing the flag t-shirt he painted that day: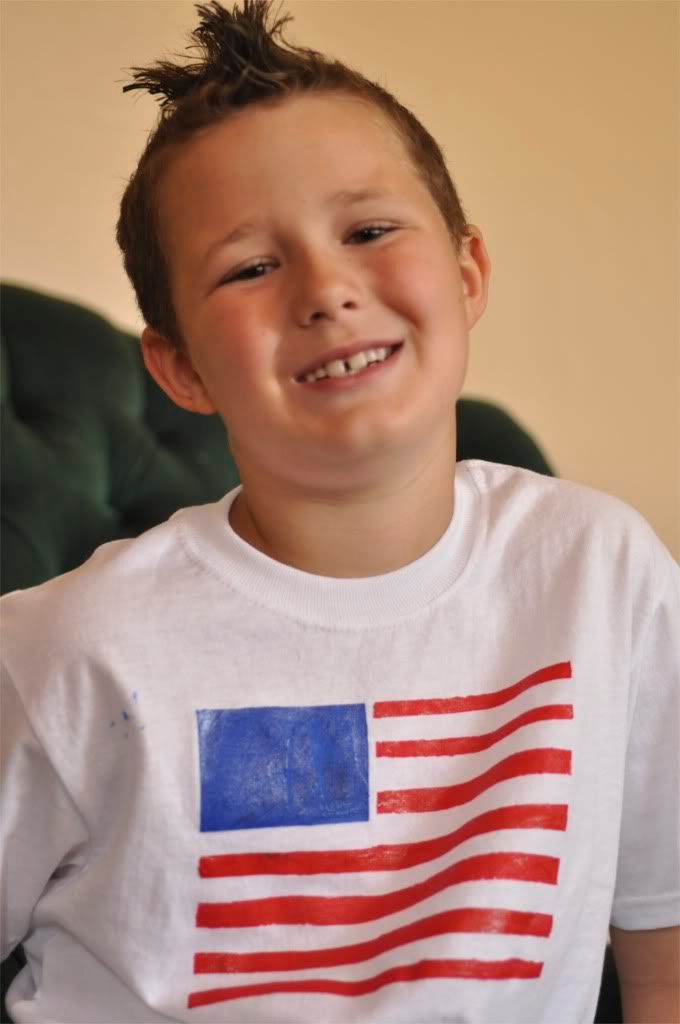 Uly & Eva Marie all dressed up for the 4th of July: